Interview with Anton Varlamov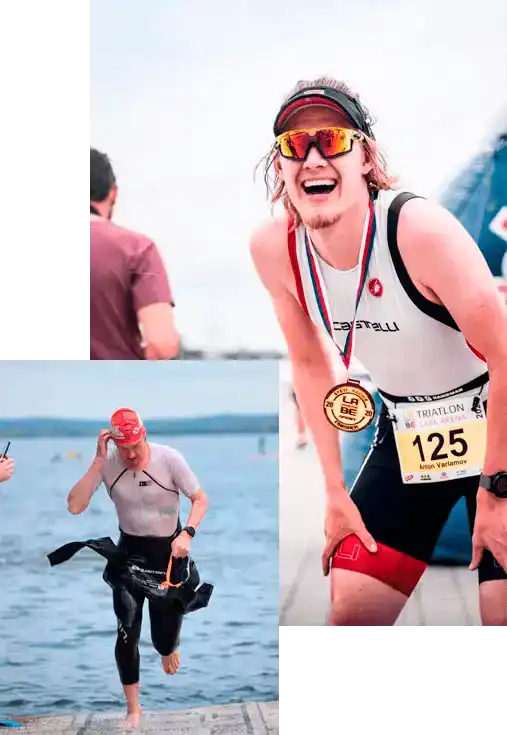 You are actively involved in sports. Can you tell us how, how long ago and what sports goals do you set for yourself?
All my childhood I played tennis and was the number one in my field. But at some point it was necessary to choose to study or play sports. I chose study as a more promising path. While at university, I worked part-time coaching young children. Gradually began to run and ride a bike, and became interested in long-distance triathlon. For 3 years now I have been actively involved in triathlon, preparing to become an IronMan. To become an IronMan, you need to swim 3.8 km, then cycle 180 km, and then run 42.2 km. Triathlon training helped to develop the habit of planning everything in advance, otherwise nothing would be in time.
Can you tell us about the most difficult challenge you have overcome in your sports and professional career?
The most difficult test from a psychological point of view was the first marathon. Physical – IronMan 70.3 in the Austrian mountains. Endurance sports are all about planning and following the plan closely, and in many ways this unites my work and hobbies. Part of our job is handling the samples that the client sends us. Once opening another sample from a client, we found in a box … children's shoes. It turned out that the courier mixed up the packages, but this fact diluted the routine of the working day.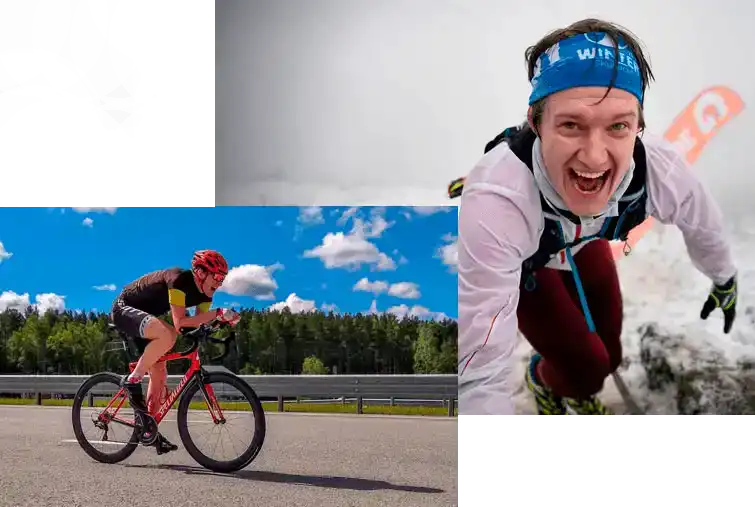 Do you have a favorite saying, slogan, moto or phrase that would characterize your attitude to life, the desire to move forward, to achieve your goals?
It is difficult to choose your favorite saying, but, probably, more and more often inside yourself you repeat the slogan "Anything is possible".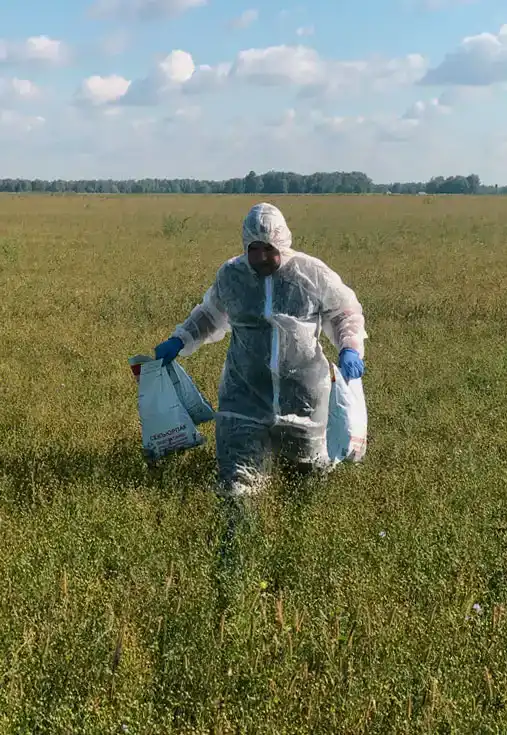 Returning to your professional life, how has the global COVID-19 pandemic affected the work of your department, and how do you see the process of quality control of organic products in the new business environment?
COVID-19 has definitely made its own adjustments to our work. We have moved some certifications from our usual summer to the beginning of the season, when there is already a lot of work. We have canceled our traditional August visits to farms in Kazakhstan. It was no longer possible for us to visit partner farms during certification. Visits to our overseas warehouses and projects have become more problematic. But despite this, the work is in full swing, and the results do not suffer. We adapt and adjust to new conditions and rules. The main thing is that we all survive this global cataclysm, which, if it does not kill us, will definitely make us stronger.
What tasks do you set for yourself and your department in the new season 2020-2021?
The main tasks as a quality department are: to confirm all 7 available certificates. And to make our customers satisfied with the quality of our goods. Moreover, in addition to tracking and controlling the quality of our products, we help farmers convert their farms from classic farming to organic farming, we advise and help to obtain organic certificates, we teach organic farming and quality control. The organic market is large enough and only grows every year. Not only the consumer begins to comprehend the importance of organic products, but also government agencies see positive factors in this, both from the point of view of health care and the environment. In the Czech Republic alone, a law was recently passed that obliges every agricultural company to convert 30% of its land to organic farming. So there is a lot of work, and it is interesting!